Roger Friedman, over at
Showbiz 411
, confirms that Adele will be featured prominently on the new James Bond flick "Skyfall" soundtrack. He also says he's heard the song, and that it's a show-stopper.
"It's an ominous, dramatic ballad, with lots of gorgeous horn flourishes peeking out through Adele's now trademark vocals," Friedman writes. "It's also fresh, new, and original."
He reveals that the song has a name, one that conveniently integrates the title of the movie. It has been christened "Let the Skyfall." The lyrics include this chorus, "Let the sky fall/Let it crumble/We will stand tall/And face it all/together."
A
de
le
's upcoming Bond theme has been praised by past
collaborator Ryan Tedder.
The One Republic frontman told fans that he's heard the track
and
revealed that she has worked with 'Rolling In The Deep' producer
Paul Epworth for the song.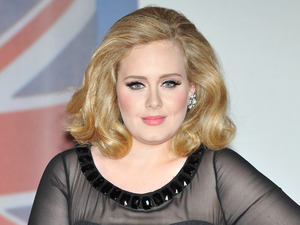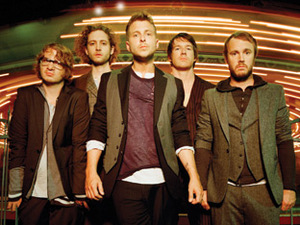 "I've heard it. Best bond song in my lifetime. Hands down-
hats off once again to Paul Epworth and Adele. hope they
win Oscar," Tedder tweeted before deleting the post,
reports
MI6-HQ.com
.
I'm looking forward to having James Bond "Skyfall" Soundtrack and Adele's indelible "21" being next to each other in the Top 5...in 2017 still...
We heart Adele. Shakin'. Stirred. No mattah...just singin'...